*NEW 2018 CALENDAR*
£12.00 plus postage, click the image to purchase
SEPTEMBER 2016  *NEW 2017 CALENDARS*
Because I couldn't decide which images from 2016 to go for I have decided to create 2 calendars for 2017!! They are both completely different content and styles, for the first time I have gone for a tall/slimline calendar for my woodland calendar, whilst the coast series will be A4 format. You can see inside photos and more info if you click on one of the images below. Both are £11.99 plus postage.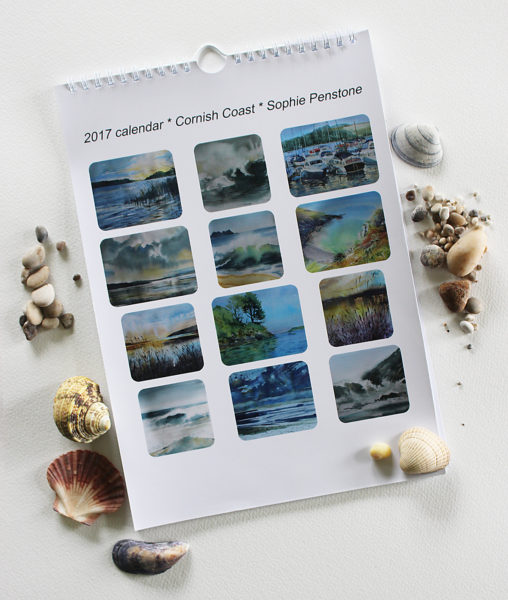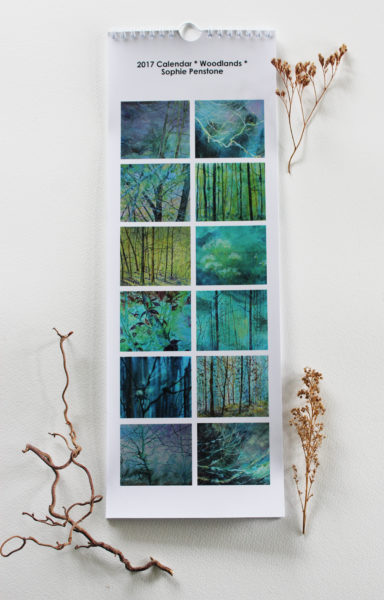 OPEN STUDIOS 2016 MAY
Well that came around quick! I will be back in The Old School Rooms, St. Hilary for one week during Cornwall's Open Studios. Come and watch me paint, chat, drink tea and browse! I will be showing a new series of woodland paintings on canvas in acrylic ink so come and be the first to see them in the flesh!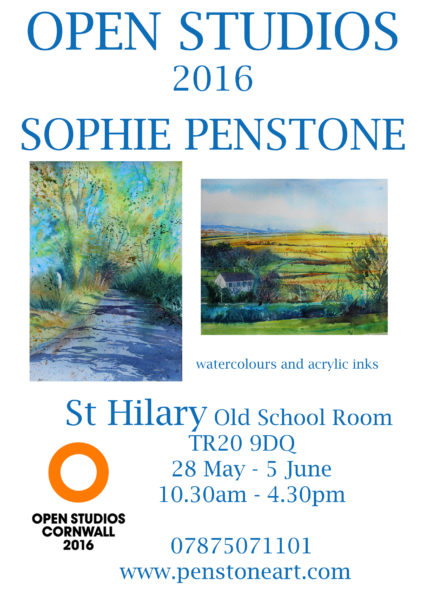 April 2016
My solo show in Porthleven is looming! I have stepped out of my comfort zone and produced a series of wave and sea paintings for this!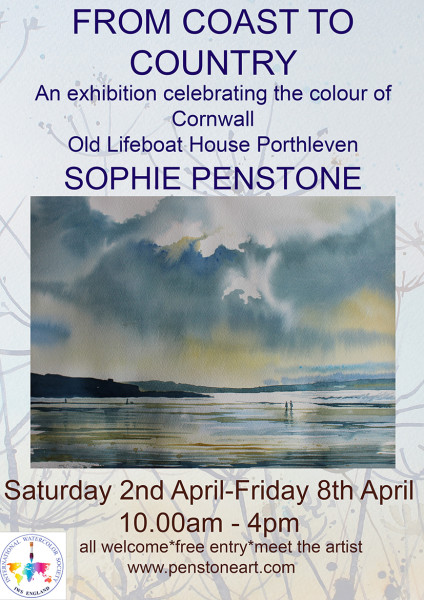 February 2016
I am delighted to say that one of my paintings, 'The Abandoned Cottage' has been selected to represent the England section of The International Watercolour Society at Fabriano, italy in April. This is a huge, overwhelming honour for me and means I can say that I will have exhibited internationally!
.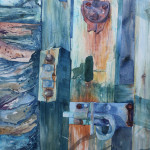 2016
HAPPY NEW YEAR!
2016 is already set to be an exciting year for me with several new challenges on the horizon.
Last year I was approached by 2 local art groups requesting I host a workshop/demonstration to their members. I have never done anything like this before but I thought it was time I bit the bullet and said yes! So far these are the workshops I have lined up:
21/01/2016 Porthleven Art Group, acrylic inks on canvas, 10am – 1pm
15/02/2016 Coverack Art Group, The Cornish Hedgerow, 10am- 1pm
I alsohave a solo show for one week at Easter in The Lifeboat Studio, Porthleven. Saturday 02/04/2016 – 08/02/2016. More details to follow.
And for the third year I shall also be taking part in Cornwall's Open Studios at the end of May, early June. Again, more details to follow.
2016 Watercolour Calendar
£16.99 plus postage. Last few remaining. NOW £13.99 SOLD OUT
Now in stock, packed full of my favourite watercolours from this year. Follow the link by clicking on the image below. Don't hesitate to get intouch for quantity discounts if you would like more than one.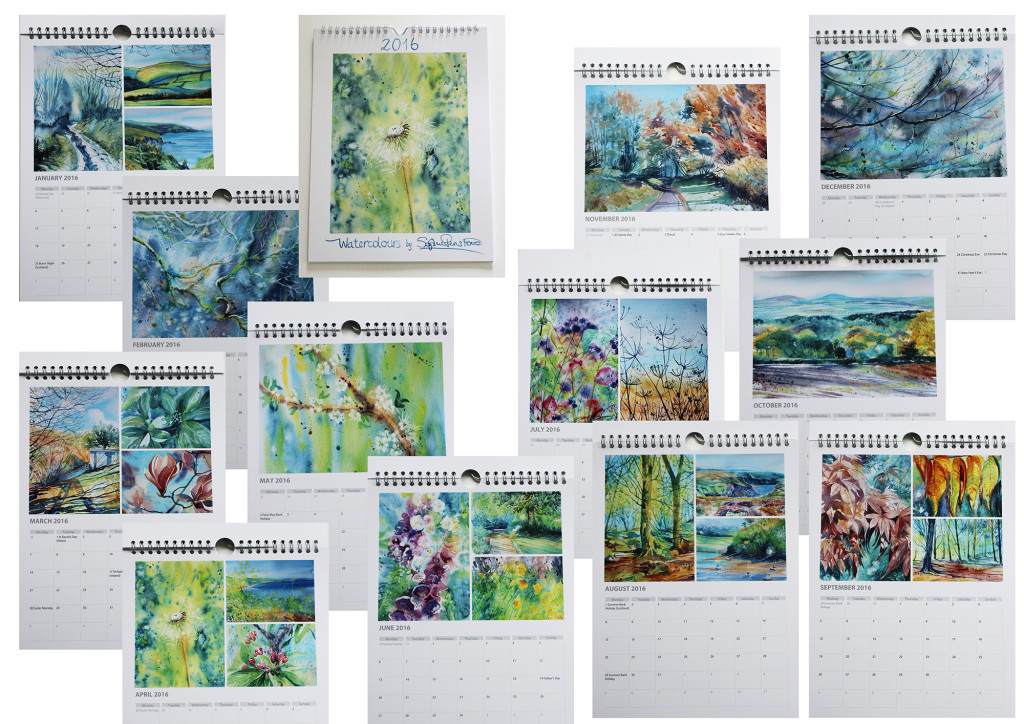 April 2015
I was very chuffed to hear this week that my painting 'The Padlock' has been awarded Highly Commended in The Patchings 2015 Art Competition. This is an International competition. The painting will be available to view and Buy on the competition website from June 4th.
www.patchingsartcentre.co.uk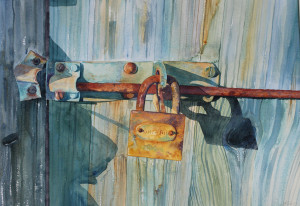 March 2015
29th March for 6 weeks
Solo Show at Trengwainton Gardens, Penzance
I will be exhibiting a mixture of watercolours and acrylic inks inspired by The Gardens themselves and trees, woods, plants and flowers in general.
29th March-12th April
Spring Art Fair Trelowarren
I am lucky to have 2 works selected for this show, The View and From Zennor, both watercolours. They will be for sale framed at £295.00
Now in stock. These are the images I have decided to use in my 2015 wall calendar. All the images are reproduced from original watercolours based on some of my favourite places to visit in Cornwall. Clink on the image to purchase.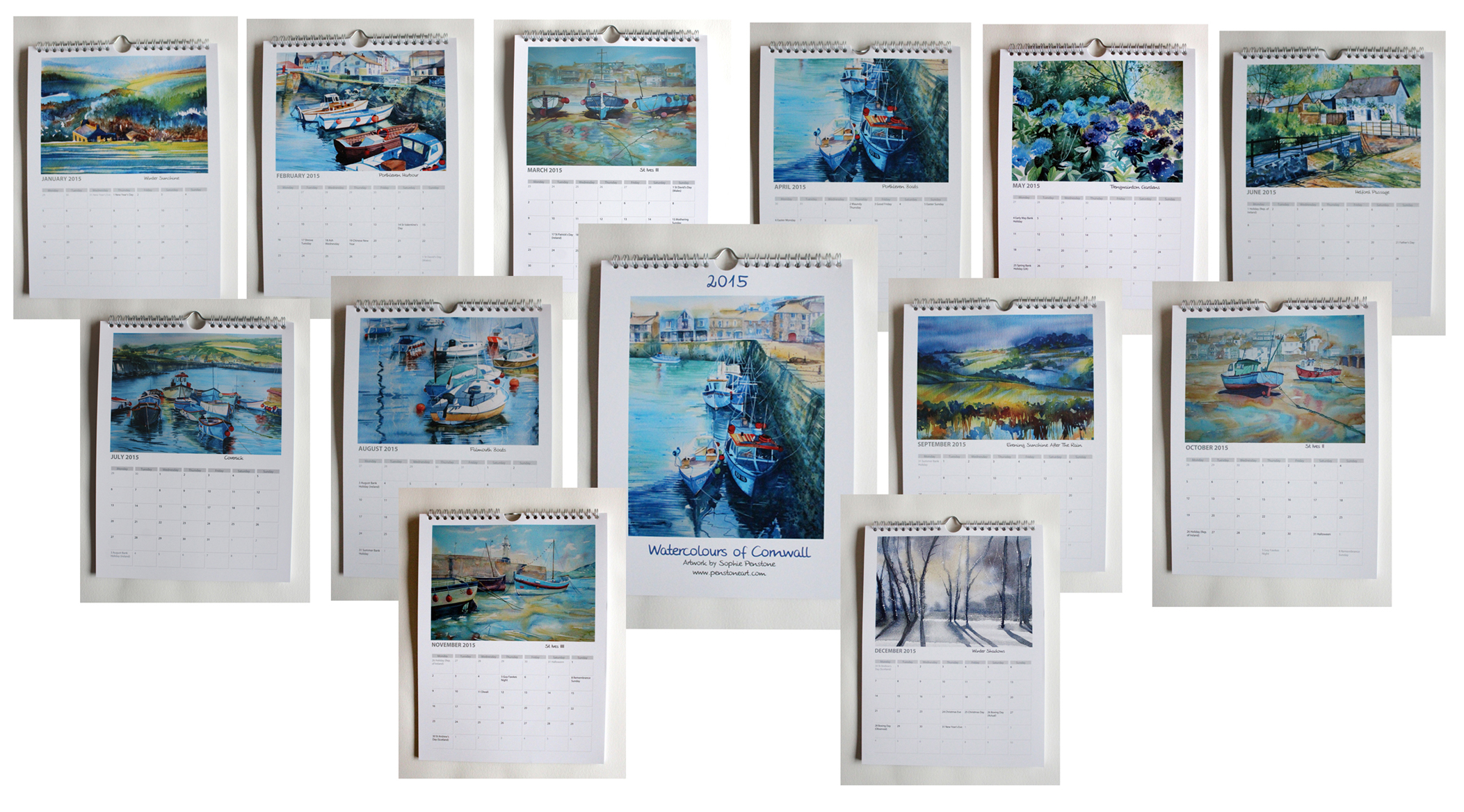 All 2015 calendars now SOLD OUT
I have been lucky enough to have been accepted as a new member of New Street Gallery, Penzance. This is an artist co-operative gallery which allows me to have a permanent display of work on show in Cornwall. You will also find a selection of my cards and prints here too.
http://www.newstreetgallery.org.uk/
My Open Studios was a great success! I met so many lovely people who followed the trail to come and see me and also people that stumbled across the studio. Some great sales and lots of tea and cake!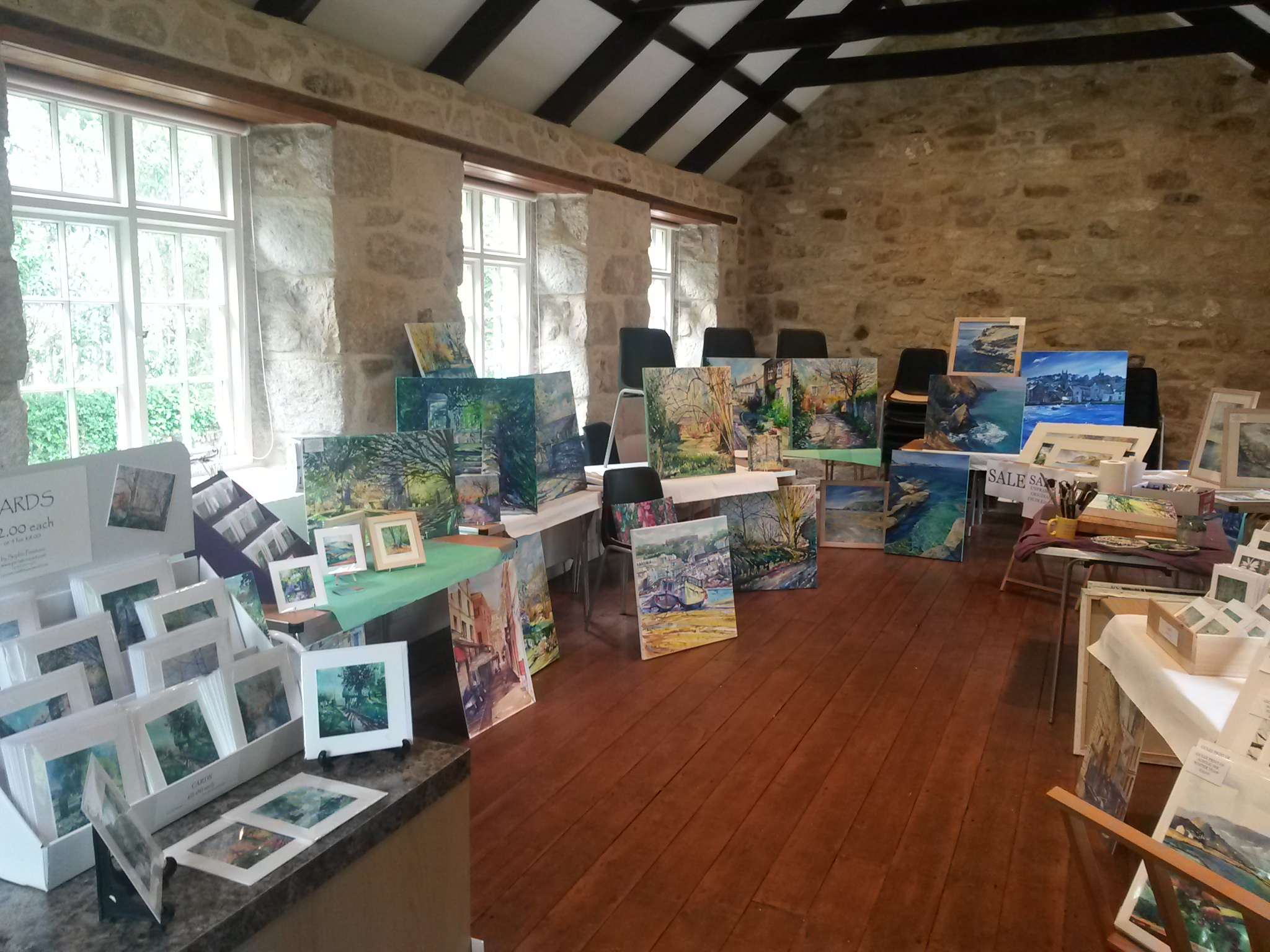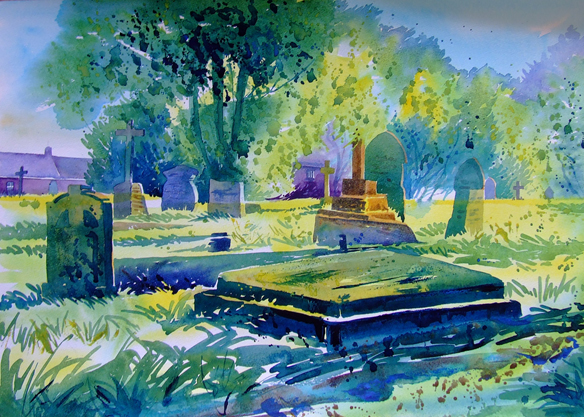 Discovered over the weekend that this painting 'St. Hilary Graveyard' was selected by The Artists And Illustrators magazine as their 'picture of the month' and published in their February 2014 edition
EXHIBITION

I recently visited Bologna, Italy and was inspired to paint the vibrant streets whilst I was there. This painting, and the others in the series, were all painted in situ and are a departure from my usual subject matter and style.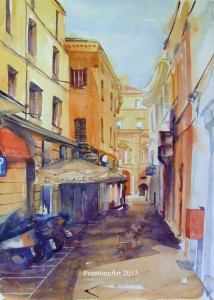 Il Saraceno, Bologna, Italy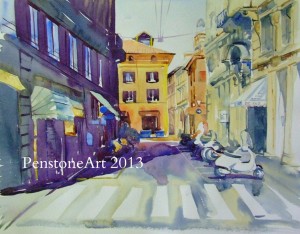 Bologna, Italy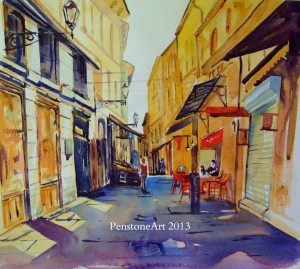 Bologna, Italy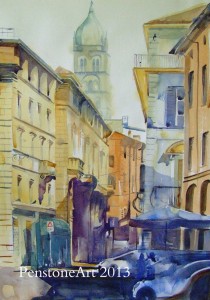 Bologna, Italy
My First online Demo! Enjoy