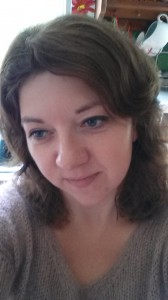 Hello…
I live in beautiful Cornwall, not right by the sea but we can see St.Michael's mount across the fields from our house. I live with my seven year old son and husband in a sleepy little hamlet. We settled in Cornwall after completing our degrees in Illustration and travelling around Australia and New Zealand over 15 years ago.
I am so lucky to be able to paint everyday from my studio at home which I have recently opened up to the public for visits by appointment.
I am inspired by so many things but one look at my work and you will see that colour plays a large part. As do trees. I LOVE TREES! There is
something about the architecture of the branches and the patterns they create as they intertwine, the shadows they cast on a road, path and wall. I am always seeking out the pockets of woodland in Cornwall
wherever we go as this is where I feel most at home.
I am also drawn to
painting shadows and reflections and over the last year I have had an increasing interest in painting close ups of rusty objects or weathered wood with layers of peeling paint. Not only do I see the beauty in the process of decay and love the colour contrasts and texture but I am also fascinated by the history and story of these objects and how they connect us all to Cornwall's historic past.
I have been painting in watercolour for over 20 years and am largely self-taught and love learning from them every day. I enjoy how
unpredictable they can be and use their spontaneous nature to,
hopefully, create loose and colourful pieces. I have always been drawn to watercolour and I have great respect for it as a medium. The joy of using it comes not only from its luminescence, transparency and fluidity but from allowing the paint itself to take control and direct you. It is a medium that constantly keeps you on your toes and allows for a spontaneous style or for depicting something more detailed such as a rusty padlock.
In 2016, I, tentatively, began teaching adult workshops in ink and
watercolour and have so far spent time with Porthleven Art Group and Coverack Art Club.
Also in 2016, one of my watercolours has been selected to
co-represent the England section of the International Watercolour Society in Fabriano In Aquarello, Italy. This is a huge honour as my work will be exhibited alongside some of the World's finest
watercolour artists. The painting selected was of a door half hanging off its hinges on an old abandoned fisherman's cottage on the cliffs at Prussia Cove.